Choosing My Words
As with design, writing permeates much of what I do, from legal argument to scripting instructional videos. Consequently, exploring this site offers a pretty good survey of my writing. That being said, I have put together a cross-section of my work below.
Select Publications:
Fiction &amp Play Non-Fiction & Op-Eds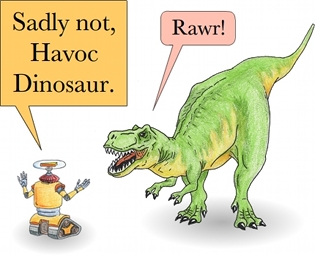 Sadly not, Havoc Dinosaur.
An anagram of my full name, and my blog, here you will find musings on the law, science, education, technology, design, and life.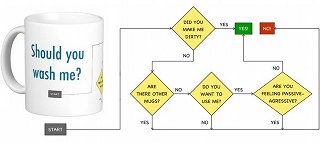 Fun with Flowcharts
Sometimes funny, sometimes helpful, always flow charts. Wait, that would make a great Venn Diagram...
New chart every Sunday morning
.

Moving Targets
My first byline, Moving Targets is a Hot Science piece I wrote while interning for NOVA Online, the companion site to PBS's NOVA. It explains how to measure the radial velocities of stars.