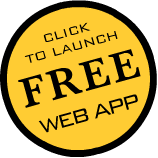 In Court
The In Court web-app is a collection of mobile-friendly materials I find useful to have on hand in court. You can access it at:
You'll find three types of content there:
good old fashioned links (including deep links) with citation;
resources re-formated for mobile and served from the site (either in the public domain or used with permission); and
interactive aids I made called guesstimators.

Since the site is optimized for mobile browsing, links aren't always depicted by blue underlined text. All pages on the site, however, have the same light blue navigation bar at the top.

A list of content sources can be found by clicking on the white and gray information buttons on a page's navigation bar. Most of the site is publicly available, but I have password protected the guesstimators and a few other offerings for the time being.

Also, special thanks to Flickr user Manu_H's (Emmanuel Huybrechts) for his picture of the John Adams Courthouse. It can be found at the Wikimedia Commons and is used here under a Creative Commons Attribution 2.0 Generic license. Variations on the image are used in this page's Open Graph preview as well as its link description, mobile icon and splash page.

Disclaimer

In addition to the global disclaimer for davidcolarusso.com, it should be noted that I make no assurances or warranties of any kind, expressed or implied, as to the accuracy, completeness, or reliability of content contained under davidcolarusso.com/incourt/ (In Court) or on sites to which this content links. I built and maintain In Court on my personal time, and I offer it as a public service. The site is offered AS IS, and your use of it is strictly at your own risk.